As a trumpet player and composer, I have worked on Italian and international projects.
My work spans from improvisation and Alt-Jazz to songwriting (Amy Denio, Ardecore ft Zu, Mike Cooper, Orchestra Iato, Jessica Lurie, Luca Venitucci, Alvin Curran). I am the founder of the band OU. I composed our albums 'Pisces Crisis' and 'Scrambled!', which we recorded at the Litho studio in Seattle with the brilliant production of Amy Denio.
OU's work has been presented at the Joshua Tree Music Festival in Los Angeles, at the Earshot Jazz Festival in Seattle and at a number of theaters and radio guest appearances all along the US west coast.
In collaboration with Diana Tejera, Edmondo was founded. We presented our album 'Oops!' in New York, Berlin, Madrid and Weimar.
I have played as a guest of Meklit Hadero at the SouthBank Centre in London in the horn section with Pee Wee Ellis and then in Zurich and at the Norwich Festival.
In Madrid I found a home in Chefa Alonso's Orquesta en Transito, then i founded the Transfeminista Fanfarria. In Madrid I started designing my HyperIntergalacticOrchestra.
Along with Maria Luisa Usai we built on doing our stellar readings to performing the vaguely autobiographical theatrical work "Ladies – My Mother wasn't there in '68 and if she was there she didn't notice" in Sardinian.
Between Rome and Bologna with the court of Ou and Valeria Sturba (Opopoioooo) we started the hatching of our third OU recording.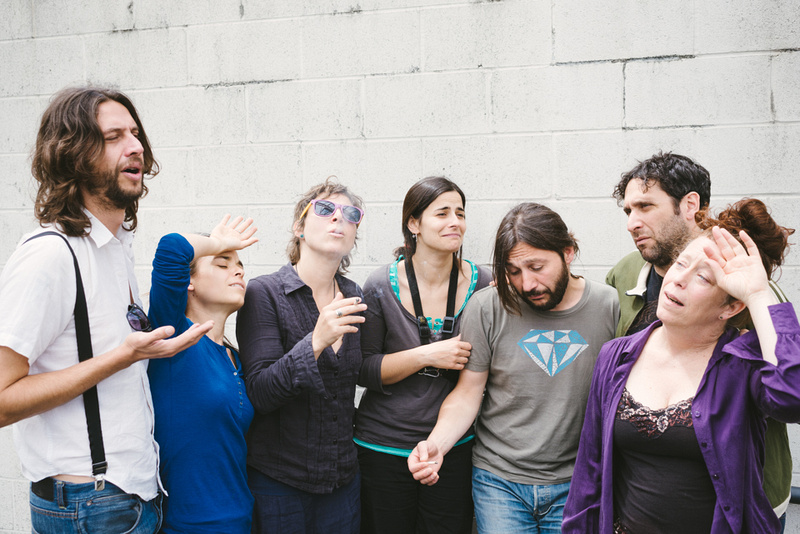 Ou – a Rome-based Sardinian sextet—sound like no other group. Scrambled! is their second release, a set of music written by Ersilia Prosperi, the group's trumpeter/flugelhornist/ukulele player. The nine songs, sung by Martina Fadda with the assistance of the others, are an uncategorizable collection of cheerfully skewed post-art songs ..(…) – AVANT MUSIC NEWS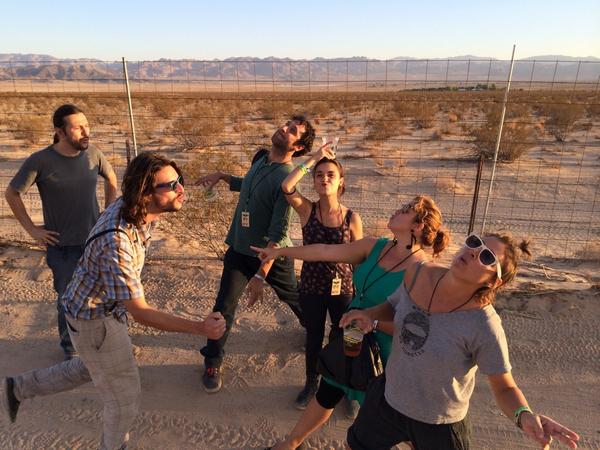 About a year and a half after the presentation of their first recording Pisces Crisis, and after two long US tours with a stop in New York last spring, Denio released Scrambled!, the second album by OU, ('egg' in Sardinian), the eclectic band founded by Ersilia Prosperi, who is a jazz trumpeter, composer and much more. Scrambled! is the title of OU's latest recording project; from the first listen it reveals a fresco tinged with eccentricity and savage irony, experimentation, improvisation and a rational anarchy of sounds..(…) – LA VOCE DI NEW YORK
Usa bdahlia@mac.com

erlasia@yahoo.it +39 3337404002