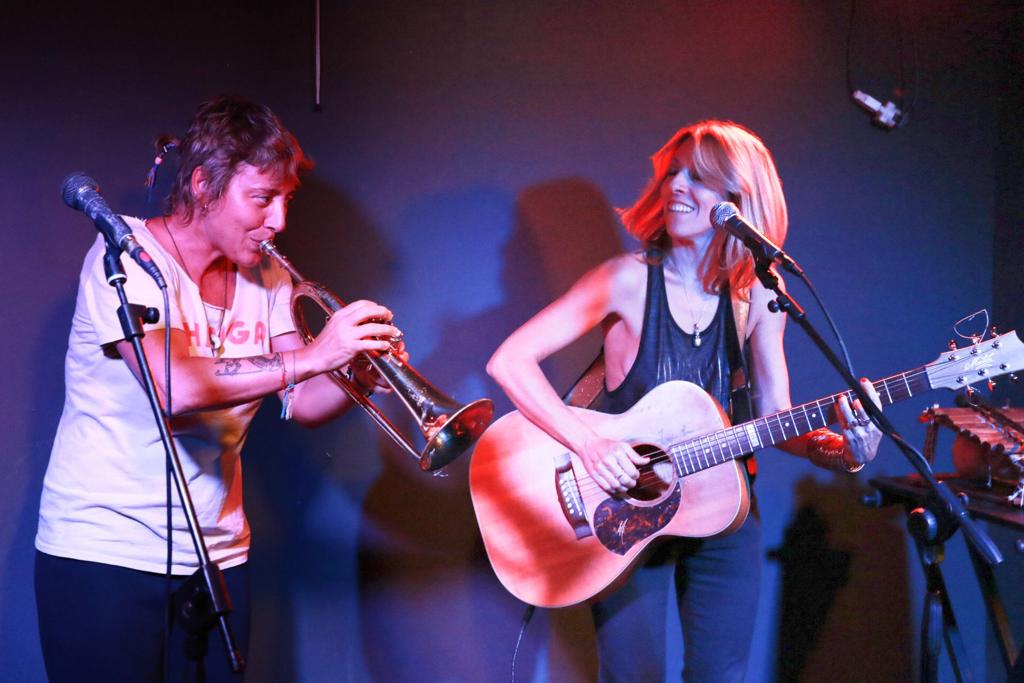 Ersilia and Diana have recorded their debut album – OOPS! – in Seattle in December 2015 with the artistic production of Amy Denio, a composer and multi-instrumentalist recently accepted in the Seattle Jazz Hall Of Fame.
Oops! it is an original and unconventional project in which the clarinet of the multi-instrumentalist Amy Denio delights in chasing the irreverent trumpet of Ersilia and the Mini Maton of Diana who with extreme ease alternates between traditional and lyrical singing with moments of pure delirium.
Irony and play are fundamental components in texts that explore profound emotions by tackling burning social issues with a provocative and sometimes cynical tone.
A collection of eleven inner seasons that talk about polyamory, abandonment, boredom and frustration until imagining the dialogue between two female orgasms of different ages in the Season of Pleasure.
BIO
Born to conquer the world, the Edmondo duo recorded the album Oops! in Seattle and in collaboration with multi-instrumentalist and producer Amy Denio.
During the recording sessions, the duo was spotted at the Dante Alighieri Institute in Seattle and later in New York, Rochester and at concerts organized by the Italian department of Binghamton University.
Back from the USA, the album was officially presented in Italy in Rome at the Quirinetta Theater and live on radio at Radio 3 Battiti, guests of Pino Saulo and at Radio Città Aperta.
Around Europe the duo arrived in Germany in the stages of Berlin and Weimar and in Spain in Madrid for the centenary of the Palacio de Cibeles.
In Italy Edmondo presented their inner seasons far and wide from north to south from Salento to Ustica, from the Friendly Thursday of the Eremo Club in Molfetta to the Asilo in Naples, from Lucca for the harvests of noble organic wines at the Nott' Arte Festival di San Marino, for the Immaginaria film festival, for Sgombro – a review conceived by Ivan Talarìco – at the Torlonia theater and in the Roman evenings of the Big Star organized by Diana in league with Angela Baraldi.
At the moment a package of new inner seasons is being worked on, full of an inexorable saving attitude and a self-ironically profound spirit.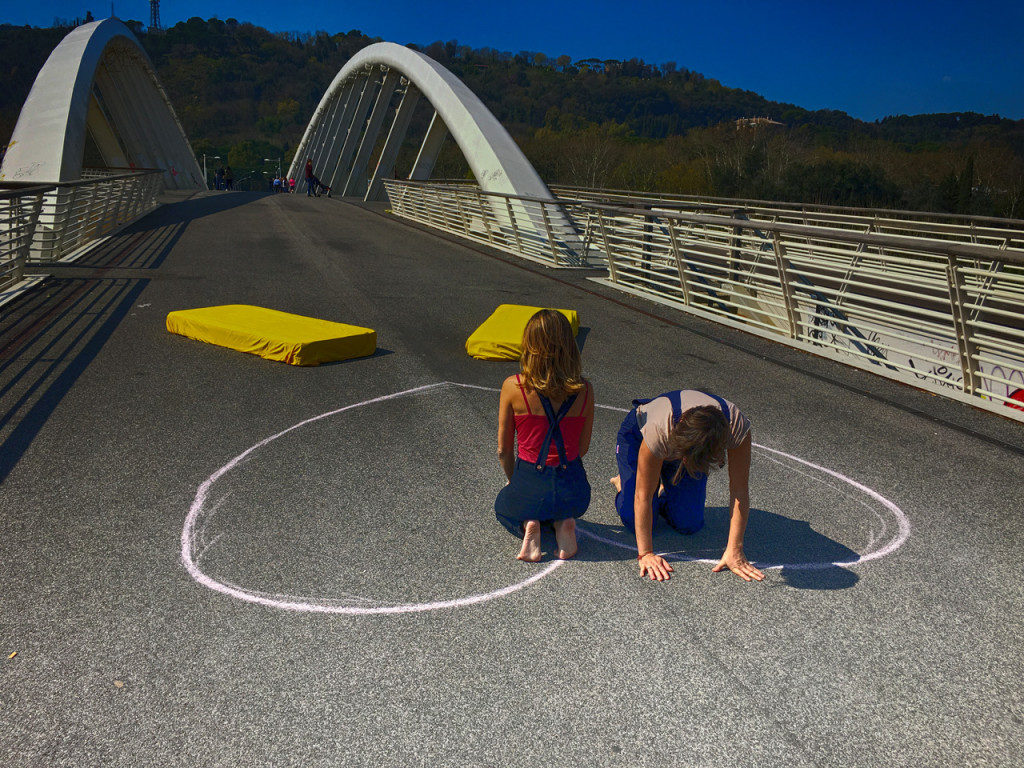 Registrato a Seattle e masterizzato da Chris Hanzsek, ingegnere del suono dei Nirvana, "Oops!" contiene 11 "stagioni interiori" che parlano di poliamori e abbandono, noia e frustrazione, atteggiamenti e mode, fino ad immaginare il dialogo tra due orgasmi femminili di epoche diverse nella "Stagione del piacere"…(…) ASKA NEWS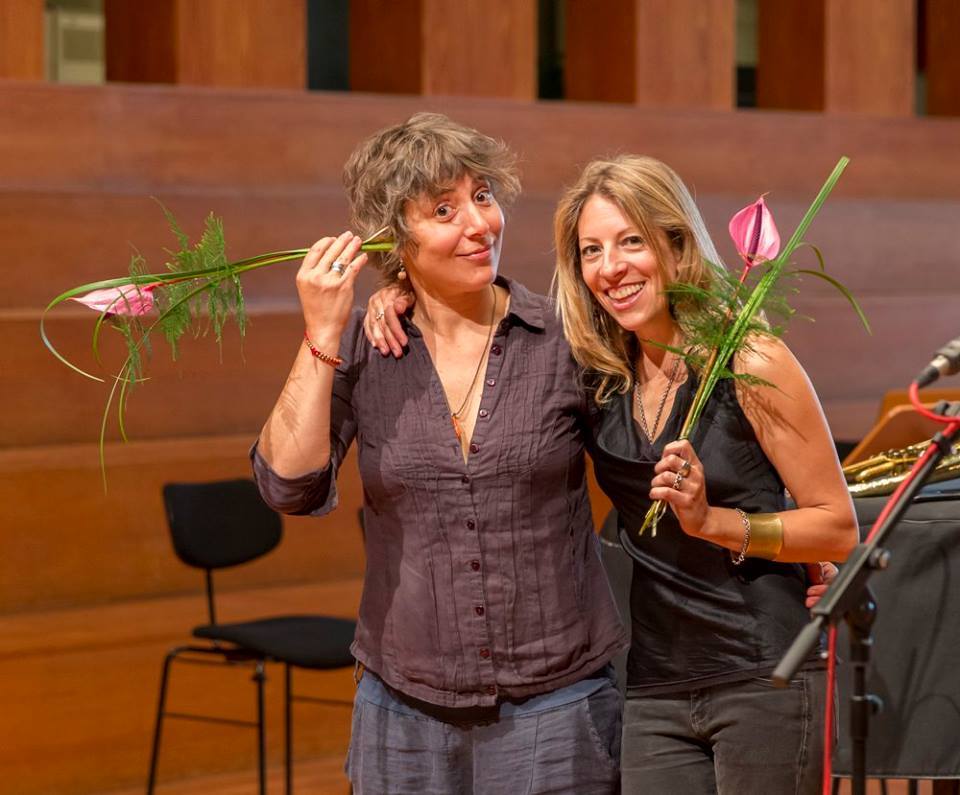 We meet Diana Tejera, eclectic and hyper-active artist on the Roman music scene, between a radio programme and another: the singer-songwriter is very busy with the promotion of her new project, the duo ED MONDO, created with the trumpet player Ersilia Prosperi.(…) ROMECENTRAL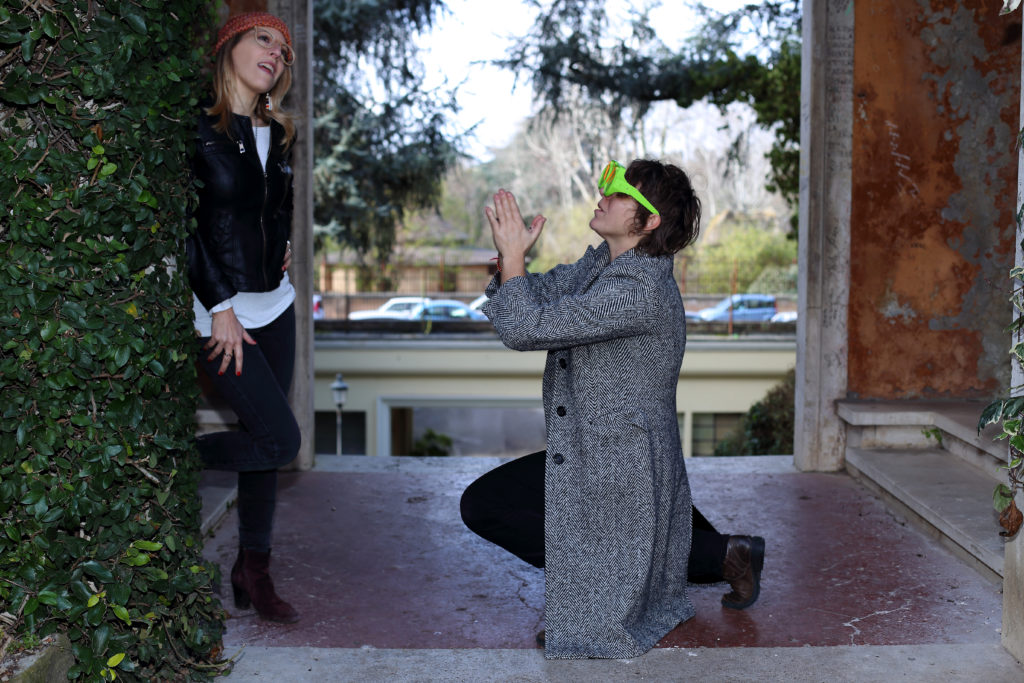 Ecco il nuovo videoclip di "Poliamori" di Diana Tejera con Ersilia Prosperi, che per l'occasione hanno formato il duo dall'originale nome di "Ed Mondo". La canzone è incisa nell'album "Oops!", primo lavoro della cantautrice romana (che ha scritto per Tiziano Ferro e vanta collaborazioni con Chiara Civello e Ana Carolina) insieme alla trombettista jazz fondatrice tra l'altro degli OU, una band che ha lasciato il segno negli Stati Uniti. (…) REPUBBLICA